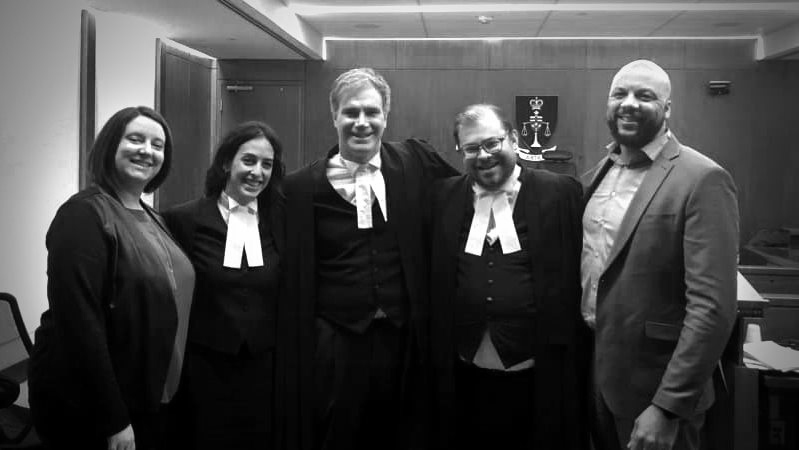 Hello friends, it's been a long time.
As you are likely aware, Wiseau Studio attempted to appeal the Superior Court of Ontario's April 2020 Judgement in our favour. We're happy to announce that on July 23rd 2021, Tommy's appeal was dismissed by the Court of Appeal for Ontario. Reasons here. However, we recently learned that Wiseau Studio commenced a new legal proceeding against us in the Federal Court of Canada, seeking damages of $2,700,000 for issues similar to what we have been defending since 2017.
We're confident that we will be able to defend this claim. This new proceeding appears to be another attempt to further delay the release of Room Full of Spoons. Rest assured we're doing everything within our control to put these matters behind us and release our documentary.
Thank you, everyone, for all of your support over the years. To our incredible legal teams at Dentons Canada LLP and Taylor, Oballa, Murray, Leyland LLP: Thank you all for having faith in our case, and bringing your best. A big thank you to Damages Expert, Doug Bania at Nevium Intellectual Property Consultants, for his expert testimony.
The Room Full of Spoons team
If you are interested in the Civil Suit, please click on the links below:
Reasons for Judgement
April 23rd, 2020
Statement of Claim - Wiseau Studio, LLC
June 13th, 2017
Statement of Defence - Room Full of Spoons Inc.
August 9th, 2017
Injunction Dissolved, Reasons for Judgment - Justice Koehnen, Ontario Superior Court of Justice
November 1st, 2017
Factum of The Plaintiffs, Motion for Leave to Appeal - Wiseau Studio, LLC
March 23rd, 2018
Factum of The Defendants, Motion for Leave to Appeal - Room Full of Spoons Inc.
April 11th, 2018
The Decision, Motion for Leave to Appeal - Ontario Superior Court of Justice (Divisional Court)
June 15th, 2018
Trial Timetable
June 4th, 2019
Defendants' Motion to Dismiss
November 25th, 2019
Trial Management Issues
December 10th, 2019
Plaintiffs Motion to Adjourn Trial
December 31st, 2019
Plaintiffs Motion to Discontinue Main Action
January 3rd, 2020
Reasons for Judgement
April 23rd, 2020
-The Room Full of Spoons Team