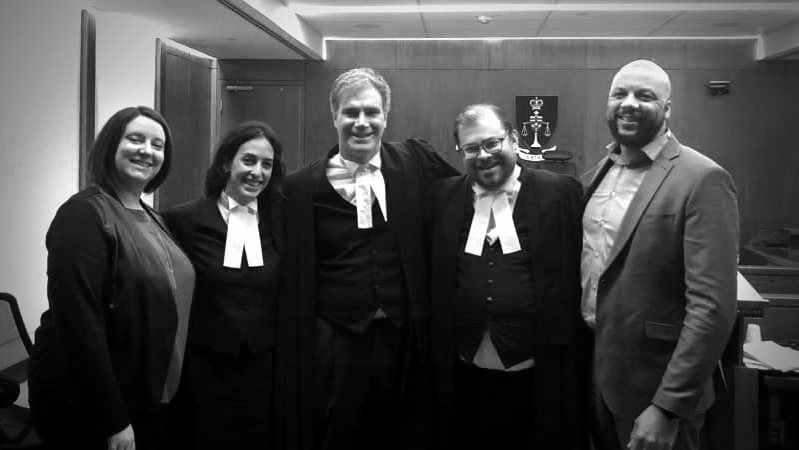 Hello friends,
The 10 day trial against Tommy Wiseau ended last Friday, Jan 17th.
We think the trial went well, but it may take the Honourable Justice Schabas a few months to render his judgment.
A huge thank you to Matt Diskin & Meredith Bacal of Dentons Canada LLP and Doug Murray & Victoria Novak of Taylor, Oballa, Murray, Leyland LLP for fighting this case for three years on our behalf.
There is limited case law on Fair Dealing, personality rights, and moral rights in Canada, so the outcome of this trial is bigger than Room Full of Spoons, it will affect documentary filmmakers and content creators all over.
Finally, a big thank you to all our supporters. It has not been and easy road and we thank you for staying by our side throughout.
The Room Full of Spoons team
If you are interested in the Civil Suit, please click on the links below:
Statement of Claim - Wiseau Studio, LLC
June 13th, 2017
Statement of Defence - Room Full of Spoons Inc.
August 9th, 2017
Injunction Dissolved, Reasons for Judgment - Justice Koehnen, Ontario Superior Court of Justice
November 1st, 2017
Factum of The Plaintiffs, Motion for Leave to Appeal - Wiseau Studio, LLC
March 23rd, 2018
Factum of The Defendants, Motion for Leave to Appeal - Room Full of Spoons Inc.
April 11th, 2018
The Decision, Motion for Leave to Appeal - Ontario Superior Court of Justice (Divisional Court)
June 15th, 2018
Trial Timetable
June 4th, 2019
Defendants' Motion to Dismiss
November 25th, 2019
Trial Management Issues
December 10th, 2019
Plaintiffs Motion to Adjourn Trial
December 31st, 2019
Plaintiffs Motion to Discontinue Main Action
January 3rd, 2020
-The Room Full of Spoons Team